Broken Arrow High School


Class Of 1975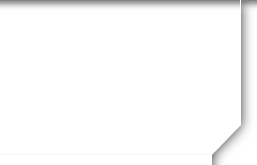 Not a member?
JOIN HERE
Find and click on your name.

CLASSMATE IN MEMORY FUND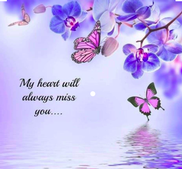 Please donate to the Memory Fund. When we loose a Classmate, we will use these funds to Donate to a Charity in their Memory & send a Card to the Family. Any amt is appreciated.

---
Welcome Class of 1975
"Our friends are a very important part of our lives. Treasure the tears, treasure the laughter,but most importantly, treasure the memories."

---
Remember
Remember the souls of those who've passed –
Brave men and women who breathed their last
On seas of battle, in skies of war,
On every blood-soaked field and shore.
Their voices cry to us from where they lie –
"It wasn't my goal that day to die.
But my life was mine. It was mine to give,
And I gave it up so that others could live.
I'd give it again if that's what it cost
To keep your freedoms from being lost."
Remember the souls of those who sleep –
The ones who came home, but their wounds ran deep.
On seas of battle, in skies of war,
On every blood-soaked field and shore –
The things they endured and the things they saw
Left them empty or left them raw.
Some overcame, but all of these brave
Carried haunting memories to the grave.
Remember them all. Give these honored their due.
The things that they did? They were done for you.
Janet Lee Davis
---
---
JUST BECAUSE 60ish PARTY"
It was a great party and a good time was had by all!!!
I have posted all the pictures I have. Click the link in the left Menu called: "60ish Party - May 2018"
If anyone else has more they would like me to post, just email them to me!!!
---
Our Next Class Luncheon will be
Saturday, June 23, 2018 at
11:30 a.m.
HABANEROS MEXICAN GRILL
4640 S Elm Place
BROKEN ARROW
"It's located in the old Braum's building on Elm, just North of 111th. They keep it pretty chilly inside, so if you are cold natured, bring a wrap. If it's not too hot, we can have our luncheon outside on the patio."
Everyone come out for a few hours of fun, food and fellowship!! We sure have alot of fun catching up and reminiscing. It's nice getting to know classmates we didnt know that well 40 + years ago!!!
Please let us know if you are going to make it, we need to let the restaurant know how many to prepare for.
Hope to see ya on the 23rd!!!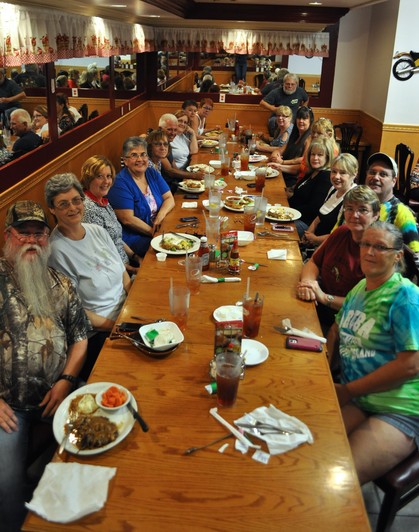 40 YEAR REUNION
MAY 1-2, 2015
---
What a great time we had at our 40 Year Reunion!!
A time to Visit a little, Laugh a little and Hug a lot!!
We really missed all of you who could not make it!
Friday Night at the Farmer's Market .on Main Street - BA
Class of 1975 along with spouses, and a few friends from other classes in the 70's. We were very honored to have Dr. Clarence Oliver join us, standing front row to the left along with two of our former teachers, Mrs. Linn Ball and Mrs. Carla Dobbins Crow.
CLASS OF 1975 AT THE SATURDAY NIGHT EVENT AT THE STOKLEY EVENT CENTER
CLASS OF 1975 GRADUATES WHO ATTENDED BA 1ST - 12
STAN LOGAN WHO TOOK THE PHOTO WAS ALSO PART OF THIS GROUP
---
CHECK OUT JEANNIE SIMMS YORK'S 40 YEAR REUNION SLIDESHOW - SHE DID AN AWESOME JOB!!!
JUST CLICK ON THE TAB IN THE LEFT COLUMN 40 YEAR REUNION SLIDESHOW
40 YEAR REUNION PHOTO GALLERY IS ALMOST DONE
IF YOU HAVE PICTURES TO ADD TO THE GALLERY, PLEASE MESSAGE ME AND I'LL SEND YOU MY PRIVATE EMAIL.
---
CLICK THE ICON AND YOU CAN FIND OUR CLASS ON FACEBOOK
---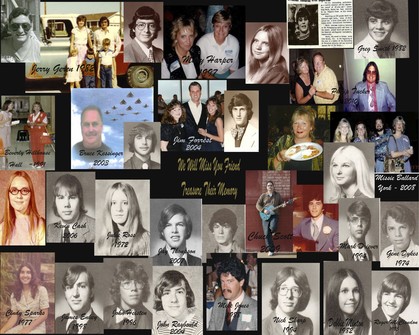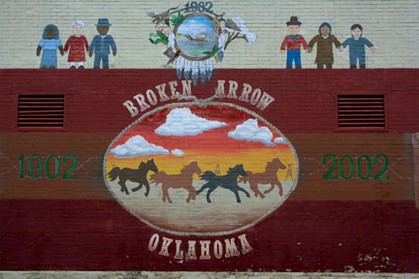 UPCOMING BIRTHDAYS